Event Details
Summer Networking
Date:
June 14, 2017, 5:30pm – 8:00pm
Organizer:
Location:

The Red Knot Restaurant
Galloping Hill Golf Course Club

Price:
Event Type:
iCal link
​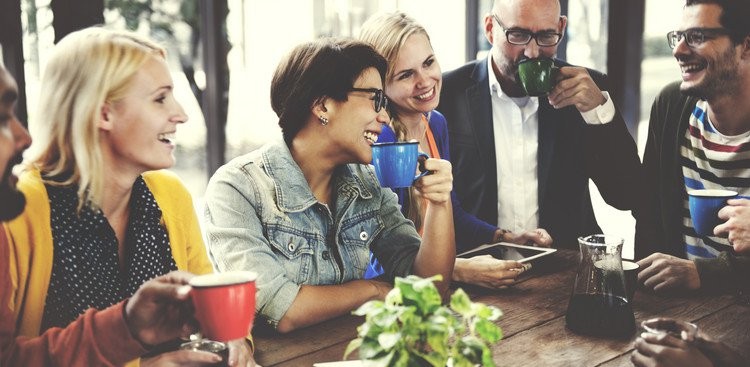 SMA Annual Summer Networking 2017
Wednesday, June 14th
Join other HR professionals & grow your network plus learn from Career Coach Erica Loren & Master Trainer & Consultant Marc Strano
Crazy Job Interview
Where Crazy meets Interviewing
In this highly interactive and fun exercise, ICF Certified Career Coach, Erica Loren, and Master Trainer and Consultant, Marc Strano, will show you what can really emerge when we let loose, tap into our creativity, and use humor as a driving force to create new possibilities in the workplace. This activity will have you thinking quick on your feet learning about new occupations while hearing some of the craziest answers, never heard before in an interview! Come and join us. All you need to do is bring your unique laughter and childlike curiosity.
Erica Loren, CEO of Coaching2Greatness.org Since 2009 Erica's philosophy of personal and professional empowerment: "Love what you do, Love where you do it," has been pivotal in helping clients and organizations live up to their positive potential. Erica holds multiple certifications as a Career and Leadership Coach, including the PCC from the ICF, International Coaching Federation; CPC with the Institute for Professional and Excellence in Coaching; and is a member of the International Positive Psychology Association (IPPA); and former board member of the International Coaching Federation NJ. This all translates into one simple fact – she can make tangible, marketable improvements in your career and in your organization.
Marc Strano CEO of SHIFT Leadership Development. Marc is a seasoned Learning and Development professional with more than 20 years of international corporate experience. Adept at facilitating groups, large and small, Marc also provides customized coaching to individual professionals, community leaders, and business owners. Marc delivers transformational leadership experiences with an aim to improve participants' self-awareness and understanding of interpersonal dynamics and to make every workplace stimulating and rewarding. Marc's expertise has advanced leadership culture within such varied industries as Commercial and Retail Banking, Finance, Legal, Education, Fine Retail, Construction, Consumer Electronics, and Global Shipping and Logistics. Marc has a Master's in International Management, Finance, and Trade, from the Thunderbird School of Global Management, and a Bachelor of Arts in Linguistics, from the University of Rochester.
Meeting Sponsored By
SAP SuccessFactors provides the leading cloud-based human capital management (HCM) suite, which helps HR drive business execution with solutions that are complete, beautiful and flexible enough to start anywhere - optimizing your workforce today and preparing them for tomorrow.
With over 45 million subscription seats globally, we strive to delight our customers by delivering innovative solutions, content and analytics, process expertise and best practices insights from serving our broad and diverse customer base.
Members $10 pay at door $15, Future Members $20, pay at door $25
***Interested in becoming a SMA Member? SMA Membership is FREE to all SHRM members. To become a member, click here.