Event Details
Gender Parity: We CAN level the playing field!
Date:
April 22, 2020, 12:00pm – 1:00pm
Organizer:
Location:

Zoom Meeting:
https://zoom.us/meeting/register/tJEpdu2rqDIreB1WEVI5KFihaxpdUlz92g


Price:
Event Type:
iCal link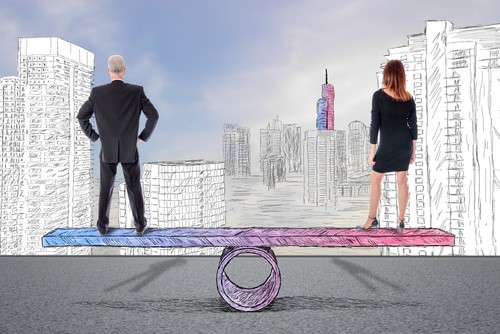 Gender Parity: We CAN level the playing field!
Women account for half of the global labor supply and about 70% of consumption demand. Yet, they continue to lag behind men in economic participation and opportunity by 15-25%. The 2014 Global Gender Gap Report concluded that it will take 81 years for the world to close this gap and realize the benefits. But there are actions that can be taken now (and a growing number of progressive firms are doing) to accelerate progress—after all, who wants to wait 81 years?
Join us for a dynamic 'virtual' discussion about where we (employers) are in the movement toward full inclusion and how indexed companies are improving in key equality-focused areas, including: Female Leadership, Equal Pay, Sexual Harassment Policies, and Pro-Women Brand.
Our moderator, Gerry Crispin, the founder of SMA and CareerXroads and lifelong member of ATAP, will help us glean insights and strategies from our diverse-industry panel of experts:
Cheryl Lewandowski, Talent Acquisition Manager, Deloitte Technology Consulting
Tara Noonan Amaral, Global Head of Talent Acquisition, Marsh & McClennan
Dan Black, Global Recruiting Leader, Ernst & Young
Jessica Pena, Director of Workforce Management, Atlantic Health Systems
Bernadette Palumbo, SVP of HR Business Solutions, Sonepar
Now is the time to engage, learn, and increase our impact on minority equality efforts. Register today and we'll 'see' you there!
https://zoom.us/meeting/register/tJEpdu2rqDIreB1WEVI5KFihaxpdUlz92g